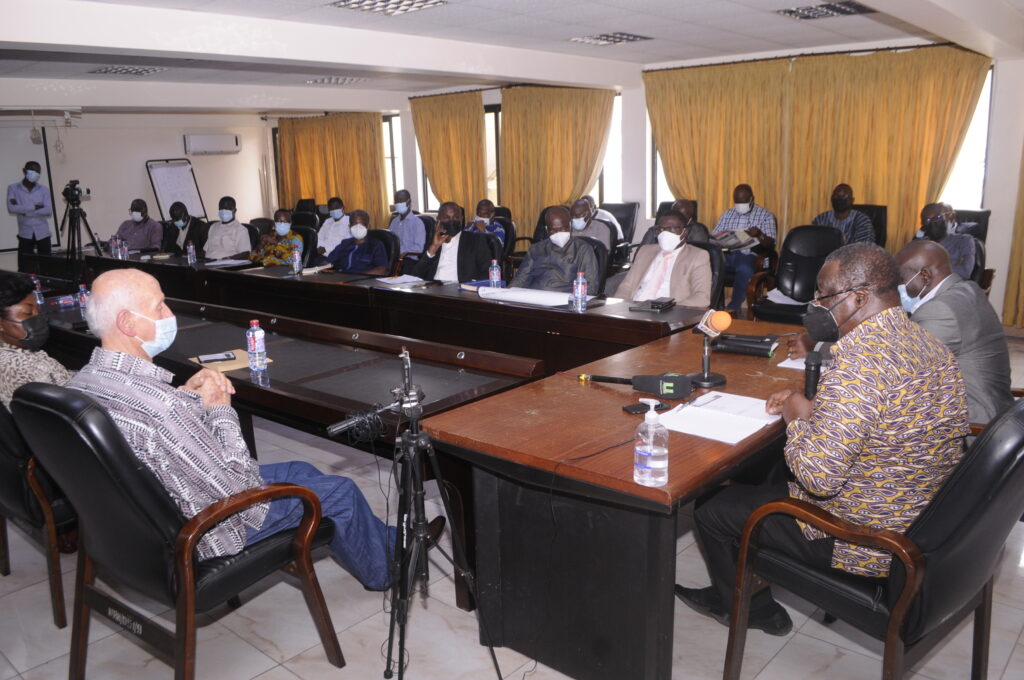 Works on damaged road network in the Upper West Region will begin this week.
To this end, the Ministry of Roads and Highways has selected four contractors to reconstruct the damage roads. They are P&W Ghanem Ltd, Ashcal Investment Ltd, Maripoma Ltd and Mawums Ltd.
These contractors were selected based on "proximity to the affected areas and their ability to mobilize quickly to site."
The works which involves site clearing and demolition, earthworks, concrete works, road pavement works, and road surfacing work is estimated at GHc50milion
These were disclosed by the Minister for Roads and Highways, Hon. Kwasi Amoako-Attah during a meeting with the selected contractors in Accra. According to the Minister, excessive rainfall, with associated floods affected eight road networks in the region.
He said Yizi, which lies between Nadowi and Yagha on route R132, a location between Guoriyiri and Nadowi on route N12 and a location just before Daffiema on the Sambo-Daffiema Road were the worst affected with roads completely cut off, making it impossible for motorists to ply these sections.
"These are heavily trafficked routes, serving as the main routes of transit for heavy-goods vehicles travelling to the Ghana-Burkina-Faso Boarder," he noted.
The Minister named the other five affected roads as the location between Fian and Bussie on route N18, the location between Serekpere and Guoriyiri on route N12, Dapuori, which lies between Nadowli and Jirapa on route N12, Duong on the Sambo-Daffiema road and 2 low-lying areas between Fian and Daffiama.
"Government will do whatever it takes to make funds available to undertake this national exercise," the Minister assured.
He urged the contractors to "work together as a team and with speed."