Invitation for Tenders: Procurement of Cross Country And Sport Utility Vehicles for Ministry of Roads and Highways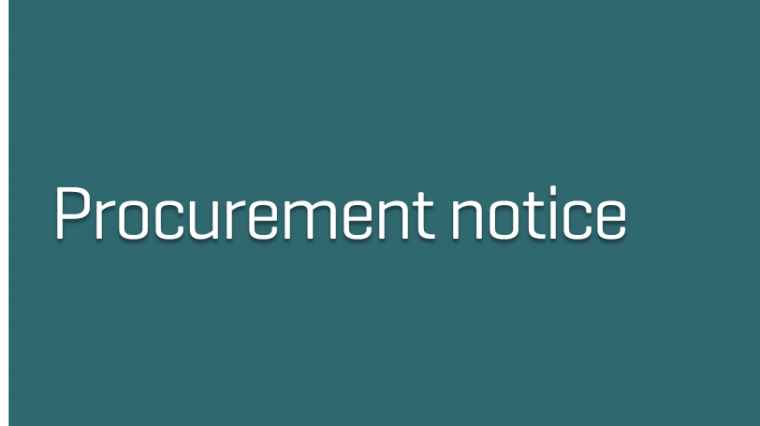 INVITATION FOR TENDERS
REPUBLIC OF GHANA
MINISTRY OF ROADS AND HIGHWAYS
PROCUREMENT OF CROSS COUNTRY AND SPORT UTILITY VEHICLES FOR MINISTRY OF ROADS AND HIGHWAYS
NATIONAL COMPETITIVE TENDERING
The Ministry of Roads and Highways intends to apply part of its budgetary allocation to fund eligible payments under the contract for the procurement of Cross Country and Sports Utility Vehicles for the Ministry.
The Ministry of Roads and Highways invites sealed Tenders from eligible suppliers for the Supply of Vehicles as indicated in the Table
Table 1
Description
Package No.
Lot No.
Quantity
Delivery Schedule
Tender Security (GHS)
Cross Country Vehicles (Four Wheel Drive) Diesel
GR/MRH/GD/0014/2021
1
2
60 days
35,000.00
Sport Utility Vehicles (Four Wheel Drive Diesel)
2
4
38,000.00
Details of the goods are in the Technical Specifications in the Tender Documents. Tenderers may quote for one or all Lots in a package. Tenderers shall quote for all goods in the required quantities for the lot(s) they shall tender. Tenders which do not offer all the items under a lot shall be rejected as incomplete.
Tendering will be conducted through the National Competitive Tendering procedures specified in the Public Procurement Act, 2003, (Act 663), Amendment Act, 2016, (Act 914), and in the Guidelines of the Public Procurement Authority of the Republic Ghana.
Interested eligible Tenderers may obtain further information from the Ministry of Roads and Highways and inspect the Tender documents on working days between 09:00 to 17:00 Hours local time at the address (1) below.
A complete set of Tender documents in English may be purchased by interested Tenderers on the submission of a written application to the address (1) below and upon a payment of a non-refundable fee of Five Hundred Ghana Cedis (GHS 500.00) for each lot. The method of payment will be by Cash.
Tenders must be delivered to the address (1) below on or before 31st May 2021 at 10:00 Hours GMT. Tenders shall be valid for a period of 119 days after the deadline of Tender submission. A Tender Security of value indicated in table 1 must accompany all Tenders.
Late Tenders will not be accepted and will be returned unopened to the Tenderer. Tenders will be opened in the presence of the Tenderers' representatives who choose to attend at the address below at 31st May 2021 at 10:30 Hours GMT. A register of potential tenderers who have purchased the tender document may be inspected at the address below.
It is mandatory that Tenderers include in their tender the underlisted statutory
Valid GRA Tax Clearance Certificate.
Valid SSNIT Clearance Certificate.
Valid VAT Registration Certificate (if applicable).
Valid Business Registration Certificate
Valid Certificate of Incorporation
Valid Certificate of Commencement.
Valid Registration Certificate from PPA
Addresses:
The Chief Director
Ministry of Roads and Highways (Digital address: GA-107-2101)
Pension Drive – Accra
P.O. Box M.57, Accra.
4th Floor, Room 407.
Location for opening of Tenders:
2nd Floor Conference Room
Ministry of Roads and Highways
Pension Drive
Adjacent Pension House, Accra